phone 925.820.6758
toll free 800.576.6935
Practices for Sale
If you are interested in any of our listed practices, please complete our Confidentiality Agreement.
Fill it out; "sign" your name using double slash marks: //your name//.
SAVE IT to your computer, then email the saved file to Practice Consultants.
At this time, this doesn't work in Firefox; you'll need to print the blank form and complete it by hand.
Select State or Scroll Down
California Practices for Sale
Central Valley, Cosmetic Surgery
Revenue $1.3 million. Coming soon.
Marin County, Ophthalmology
Revenue $700,000 with one owner-doctor and well-trained staff. 1350 square feet in medical building with good parking. Strong potential for both revenue growth and efficiency improvements with more surgical time, development of a website, and addition of optometry and optical services and products. Third-party appraisal available. Offered at only $285,000.
Napa County, Internal Medicine
Revenue $650,000. Coming soon.
San Francisco South Bay, Endocrinology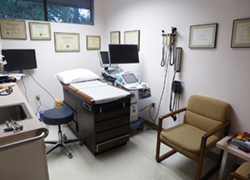 Long established with revenue of $1.1 million on 2.5 doctors. High referral rates from physicians and other patients. Pent-up demand indicated by long waiting times for appointments. Photos available. Offered at only $403,800.
Colorado Practices for Sale
Denver, Plastic Surgery
Sale Pending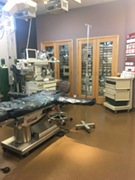 An AAAASF-certified on-site operating room, combined with an outstanding location, are two of the many attractive traits of this suburban Denver practice. Revenue approaching $2 million. EMR in place. Third-party appraisal available. Photos available. Offered at only $516,000.
New Mexico Practices for Sale
North-Central, Holistic Health Center
Revenue $180,000. Comprehensive services including Family Medicine provided by the selling practitioner, plus Mental Health Counseling, Nutritional Counseling, and more, provided by other independent practitioners who rent space from seller. 2200 square feet, EMR in place. This underserved location is eligible for annual tax incentives from New Mexico. Photos and 3rd-party appraisal available. Offered at only $60,000. Real Estate may also be available.
Sale Pending/Sold Practices
Central Peninsula, San Francisco Bay, Ophthalmology
Fairfax, VA, Family Practice
East San Francisco Bay, CA, Occupational Medicine/Orthopedics/Urgent Care
Rancho Cucamonga, CA, Family Practice
Gilroy, CA, Medical Oncology/Hematology Practice
San Diego, CA, Sleep Medicine Practice
Castro Valley, CA, Radiation Oncology
San Francisco, CA, Weight Management
San Leandro, CA, Plastic Surgery
Concord, CA, Pulmonary and Internal Medicine
San Francisco, CA, Pain Management
Boulder, CO, Cosmetic Surgery