Practices for Sale
If you are interested in any of our listed practices, please complete our Confidentiality Agreement.
Fill it out; "sign" your name using double slash marks: //your name//.
SAVE IT to your computer, then email the saved file to Practice Consultants.
At this time, this doesn't work in Firefox; you'll need to print the blank form and complete it by hand.
Fill Out Our Confidentiality Agreement
Select State or Scroll Down
California Practices for Sale
Northern California Wine Country, Internal Medicine
Concierge medical practice with revenues averaging $600,000 seeing 8 - 10 patients per day. Seller's net income is near the 90-percentile for IM. Long established in the area, moved to newly renovated 1440 sq. ft. location in 2015; great proximity to hospital. EMR in place. Photos and third party appraisal available. Offered at only $350,000.
San Ramon Valley, Cosmetic Surgery & Aesthetic Dermatology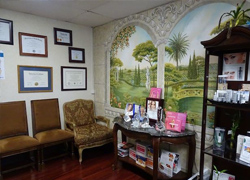 Multidisciplinary practice including cosmetic surgery, cosmetic dermatology, laser treatments, injectables, and other cosmetic procedures. Revenue $2.8 million, almost all private pay, on 40 doctor hours. Located on campus of regional hospital complex; 2 suites include a total of 9 exam rooms. High percentage of patient referrals. Third-party appraisal available. Offered at $1,271,000.
South Carolina Practices for Sale
Charleston, Ophthalmology
Sale Pending/Sold Practices
Denver, CO, Plastic Surgery
Central Peninsula, San Francisco Bay, CA, Ophthalmology
Fairfax, VA, Family Practice
East San Francisco Bay, CA, Occupational Medicine/Orthopedics/Urgent Care
Rancho Cucamonga, CA, Family Practice
Gilroy, CA, Medical Oncology/Hematology Practice
San Diego, CA, Sleep Medicine Practice
Castro Valley, CA, Radiation Oncology
San Francisco, CA, Weight Management
San Leandro, CA, Plastic Surgery
Concord, CA, Pulmonary and Internal Medicine
San Francisco, CA, Pain Management
Boulder, CO, Cosmetic Surgery